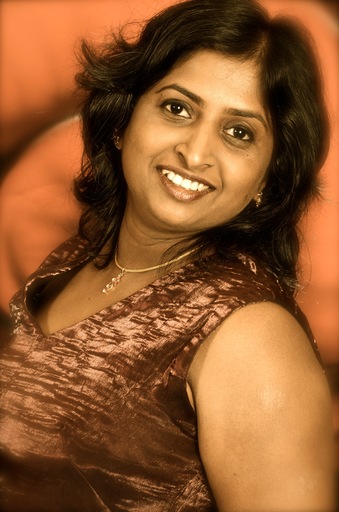 The name 'Vibgyor' depicts the unique colours of the rainbow !
The bright and unique colours of the rainbow give a cool but refreshing effect to our mind, brain and soul... As I am aiming to make life more cheerful, colourful bright, and possitive through my Art as well as my innovative Painting experiments and ideas , I ended up choosing this name for my site !
About myself:
My name is Shilpa (1974) and in Sanskrit Shilpa means 'a beautifully and perfectly created Art or Sculpture'. I am working hard to make it true , I hope that it will reflect somewhere in my work...
I have completed my graduation in Bio-chemistry followed by a diploma in computer software. In my childhood, drawing was my hobby which over the time turned in to a passion. To achieve the comprehensive knowledge in the field of Art, I did a course of 'Sketching and Painting' after my graduation.
For some period, I could not spend much time to persue my hobby due to work pressures, then again after a gap of several years I decided to dedicate some time to it. As I find faces challenging to explicit anyone's talent, I mostly did portraits and sketches although later, as per the demand, I did some figurative and non-figurative abstracts and still lifes (in oil and acrylic) as well.
For me Painting is more than a profession, it's my passion..my fascination.....! so all my work is handled and created with great love and care and so be assured to get a quality piece. You can contact me if you have any further questions.
Have a colourful journey of my divine art and see the world through my eyes !
with love,
Shilpa
© 2012- VibgyorFineArts. All rights reserved