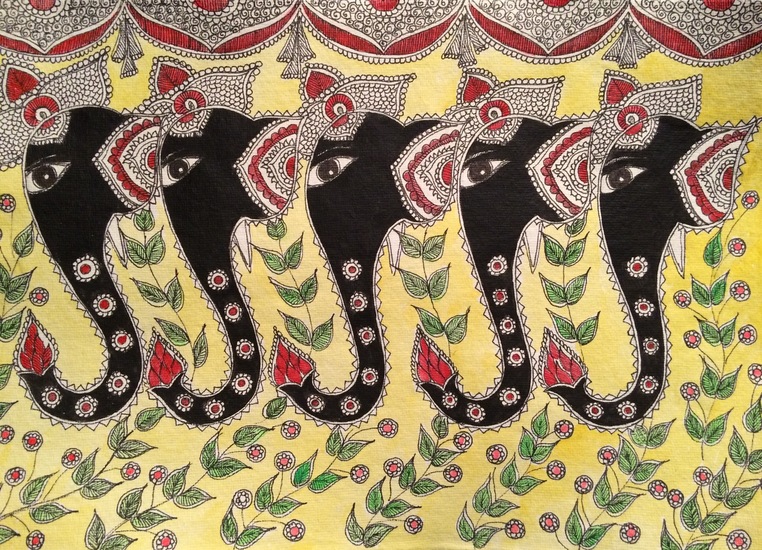 21 x 29 cm, © 2015, price on request
Two-dimensional | Painting | Acrylic | On paper
Madhubani (indian) Painting on Handmade paper: An original Madhubani Painting of tribal Villages of India, on Handmade Paper size-A4:
Madhubani or Mithila Painting is a style of Indian painting where painting is made directly on paper, silk, woods etc by fingers, twigs, brushes, nib-pens, and matchsticks, using natural dyes and pigments, and is characterized by eye-catching geometrical patterns. The paintings are based on Indian Mythology and the women of small village of Bihar, India make it for every occasion and festival of india, to make memorable. Original Madhubani paintings are usually dull in appearance due to natural colours. To give a brighter effect I usually use Acrylic colours.