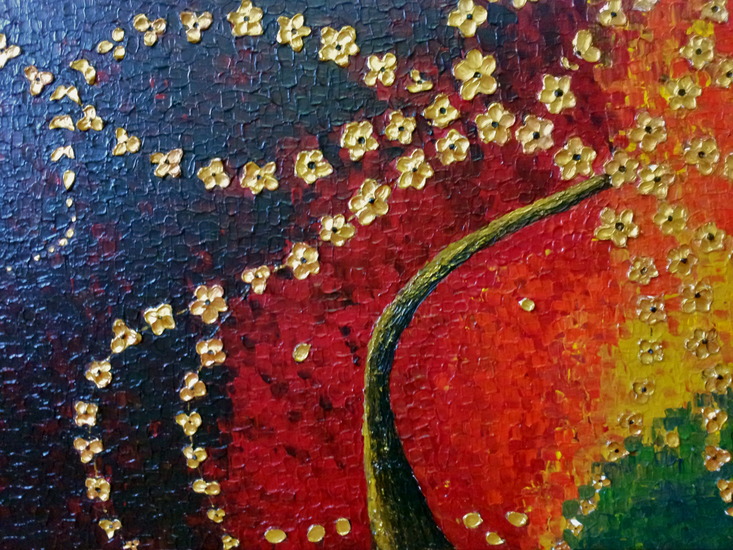 60 x 90 cm, © 2013, € 250,00
Two-dimensional | Painting | Acrylic | on canvas
Unique Multicoloured Acrylic Impasto style Linnen Abstract Painting- 60 X 90 cm

Specifications :
Dominant Colors: Brown, Pink, Maroon, Yellow, Green and Golden
Medium: Acrylic
Linnen Size: 60 X 90 cm

Features:
-Stretched canvas, painted edges, ready to hang
-Signed and dated on the front and back side by the artist.
-This artwork has been created in a very different and unique style of Impasto Texture.
-This art will look dramatic in a living room or bedroom if focused with designated light source Please contact for custom order if you wish to have similar textured Oil or Acylic painting with differnt theme.